Mazda Brake Service near Milwaukee, WI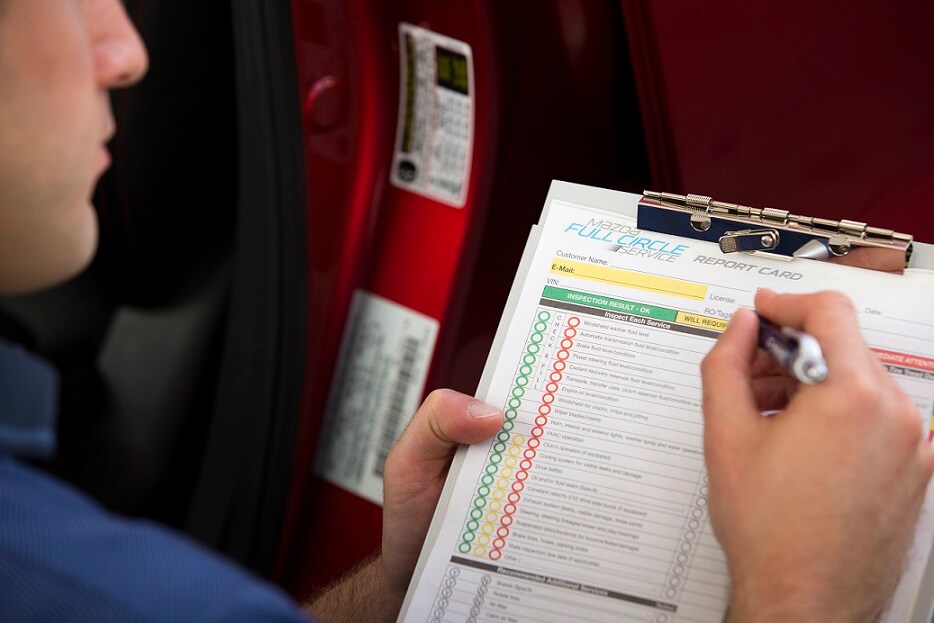 Why Service Your Mazda Brakes at Our Dealership?
The brake system in every Mazda Miata MX-5 or Mazda3 is engineered for optimum safety and performance but still requires maintenance to keep it in its best shape. The Mazda brake service center near Milwaukee, Wisconsin from Hall Mazda is one of the best ways you can ensure that your brakes work just as they should, under all conditions and throughout every season. For the thorough brake inspection you deserve, your Mazda mechanic will measure pad thickness, check the calipers for rust and wear, inspect the brake lines, and more. Worn or sticky brake pads can cause the brake system to overheat, and wearing out the brake calipers before their time can compromise your Mazda vehicle's response time. Most experts recommend auto brake inspections at least once a year, but don't stall on Mazda service if your car's brake pedal feels squishy or if you hear a squeaking noise when you brake. Visit the Hall Mazda auto service center today to get started.
Mazda Brake Service & Replacement near Milwaukee, WI
The auto service center at Hall Mazda offers certified automotive service for your Mazda car or SUV on weekdays and Saturdays near Milwaukee, WI. Our dealership's facility offers convenient amenities such as free WiFi, refreshments, and a comfortable waiting area. Our dedicated Mazda team will provide the car care and repairs you deserve at competitive prices you'll love. If your Mazda CX-9 is due for certified replacement parts, then call us to preserve the integrity of your uniquely engineered vehicle with genuine OEM Mazda brake parts. View Mazda coupons for even deeper discounts on essential services, parts, and accessories. Order auto parts online to get what you need right away.
Call now!
Service:

(262) 782-5300
Schedule Your Mazda Brake Service with Hall Mazda
In addition to professional auto brake service near Milwaukee, WI, Hall Mazda offers affordable services to meet every other automotive need. Our Mazda team of factory-trained technicians have the tools and expertise to keep your specific Mazda model in showroom condition with express maintenance, transmission repair, and seamless collision repair. Call our body shop for an estimate and to learn more about our full-service auto center near Milwaukee, WI.