What's the difference between the CX-3 and the CX-30?
By Product Expert | Posted in Comparisons, Mazda CX-3, Mazda CX-30 on Tuesday, February 4th, 2020 at 9:35 pm
Mazda CX-3 vs Mazda CX-30: What's the Difference?
It's not immediately apparent what the difference between the two subcompact crossovers is. They both look decently similar. They're both marketed as smaller sized crossovers. So, what's the deal? Is the CX-30 just a different looking version of the same vehicle? Is the CX-30 supposed to replace the CX-3? What's going on?
What's the difference between the CX-3 and the CX-30?
---
View Our New CX-3, CX-30 Inventory
---
CX-3 vs CX-30: Major Differences
There are a few standout things that differentiate the two vehicles.
Cargo space
Engines
Standard safety features
Let's dive into the details.
Cargo Space
The CX-30 has more available cargo space. It comes with 20.2 cu-ft of space behind the 60/40 split rear seats. They fold flat to accommodate even more stuff, opening the space up to 45.2 cu-ft. The CX-3 only has 17.8 cu-ft behind its rear seats. It maxes out at 42.7 cu-ft with its seats down. That may not seem like much of a difference, but when loads get large, every little bit counts.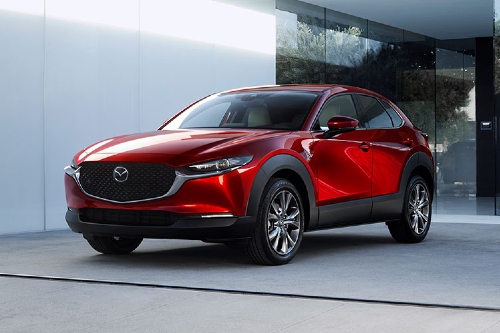 Engines
The CX-3 has the 2.0-liter SKYACTIV-G four-cylinder engine. It puts out 148 horsepower and 146 lb-ft of torque. The engine gets an EPA-rated 29 city / 34 highway mpg. The CX-30 has the more powerful 2.5-liter SKYACTIV-G four-cylinder engine. Its output measures 186 horsepower and 186 lb-ft of torque. It's rated at 25 city / 33 highway mpg.
Standard Safety Features
The CX-30 has an off-road traction mode not available on the CX-3. The CX-30 also comes with multiple standard safety features that the CX-3 doesn't. Among them is adaptive cruise control, lane departure warning with lane-keep assist, and automatic high beams.
Interested in the CX-3 and CX-30?
Come try them both out by scheduling a time to do some test drives. If you have questions, we'd be happy to chat.