How much does the 2020 Mazda6 cost?
By Product Expert | Posted in Mazda 6 on Monday, February 10th, 2020 at 4:39 pm
2020 Mazda6 Prices by Trim
At a time when many automakers are shifting their focus to SUVs and crossover, those of us who prefer other car types can feel a little underwhelmed. While there's certainly no shortage of sedans on the market, browsing through the available options highlights how little effort some companies give towards innovating their products. Luckily, Mazda doesn't think this way. They have a few vehicles that they refine each year. The 2020 Mazda6 is one of those vehicles. Refinement is a quality that is often associated with luxury vehicles. Luxury vehicles are expensive. Is the Mazda6 expensive?
How much does the 2020 Mazda6 cost?
---
---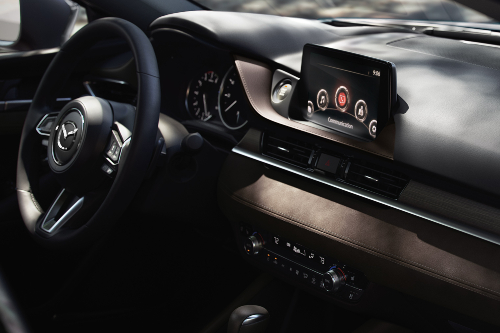 2020 Mazda6 Price List
The Mazda6 has competitive pricing. Naturally, prices rise with the higher trims.
Sport: $24,920
Touring: $27,520
Grand Touring: $30,620
Grand Touring Reserve: $33,120
Signature: $36,220
The base Sport model delivers an excellent driving experience with few frills. Conversely, the fully-loaded Signature delivers that same driving experience, but with a little more focus on luxury.
Performance Specs
The 2020 Mazda6 currently has two different engines to choose from. There is the base 2.5-liter four-cylinder engine that puts out 187 horsepower and 186 lb-ft of torque. It is paired with a 6-speed automatic transmission. The upgraded engine is the 2.5-liter turbocharged four-cylinder. It produces 227 horsepower and 310 lb-ft of torque. Similarly, it is paired with the same 6-speed automatic. Mazda has confirmed a diesel version of the 2020 Mazda6, though there are no official specs or release date for it (at the time of writing).
Interested in the Mazda6?
If you'd like to experience the 2020 Mazda6, then schedule a time to take a test drive. We'd be happy to answer any questions you have about the 2020 Mazda6, financing, or anything else on you mind.